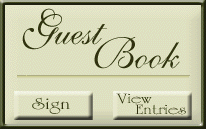 Welcome

The Historic Village at Lee Wayside

Located on U.S. Route 60 and State Route 690 adjacent to the Lee Wayside


Situated approximately two miles east of Buckingham County Court House in central Virginia.

The Village is open 1:00 to 4:00 PM. Saturdays and Sundays

Admission is free; donations are needed and appreciated.


84 Lee Wayside Road

Buckingham, Va. 23931

Historic Buckingham, Inc.

Organized 1974

Wise men don't need advice. Fools won't take it.

Benjamin Franklin